Standard Version
Free
Premium Version
$9.95

(In-App Purchase)
Reviews
- Michihito Kageyama (Runner up in the 2012 World Championship, Backgammon Giant #4)
"... This time I took only my iPad at Backgammon World Championship 2012. I often checked some positions by using XG mobile. It's really fast and easy because iPad starts up in a few seconds, and I can arrange checkers by using touch screen..."
- Chris Bray (Author, Backgammon Correspondent for The Independent)
"[...] My strong recommendation is to invest in XG Mobile. Like the PC version it will quickly become the de facto standard for the game [...]."

From Backgammon to Win, Chris Bray 2012
- Chris Yep, Reigning Columbus Backgammon Club champion
"[...] I highly recommend XG Mobile to all backgammon users. For casual players who still aren't sure if the app is worth $9.99, I recommend downloading the free Standard Version (some features are disabled) to try out the software. However, most likely you will soon end up upgrading to the Premium Version!
Read more
Partners: Improve your backgammon skills!
Whether you are a beginner or seasoned champion, MindGamesCenter guides you through concepts of play and practice positions that will raise your game. You can choose to review topics in flash cards format for more in depth study.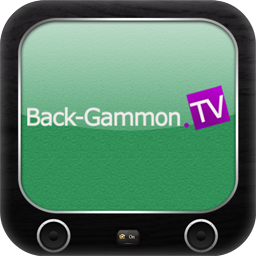 Back-Gammon.TV App (BGTV App) is a backgammon video portal, developed for all backgammon fans from beginners to experts. It strikes a very good balance between the world's largest collection of backgammon lesson movies and an easy-to-use interface with excellent graphics. While the app itself is free, it lists various free movies and exciting premium lessons by leading international backgammon players. Download it NOW!